We are excited to announce an exclusive special offer for our customers until 31 December!

When you purchase an Aria wheelchair, you will receive complimentary Carbolife Curve L handrims.

The Carbolife Curve L handrails are the ideal complement to your wheelchair, providing safe and reliable support as you move in and out.

The innovative shape of the handrail allows your hand to grasp it in an effective and controlled manner. This allows you to transmit maximum power using less energy while keeping your wrist stable. Compared to conventional handrails, the hand muscles fatigue less quickly, thus reducing the occurrence of cramps and pain (e.g. in carpal tunnel syndrome) and creating a relaxed pushing experience.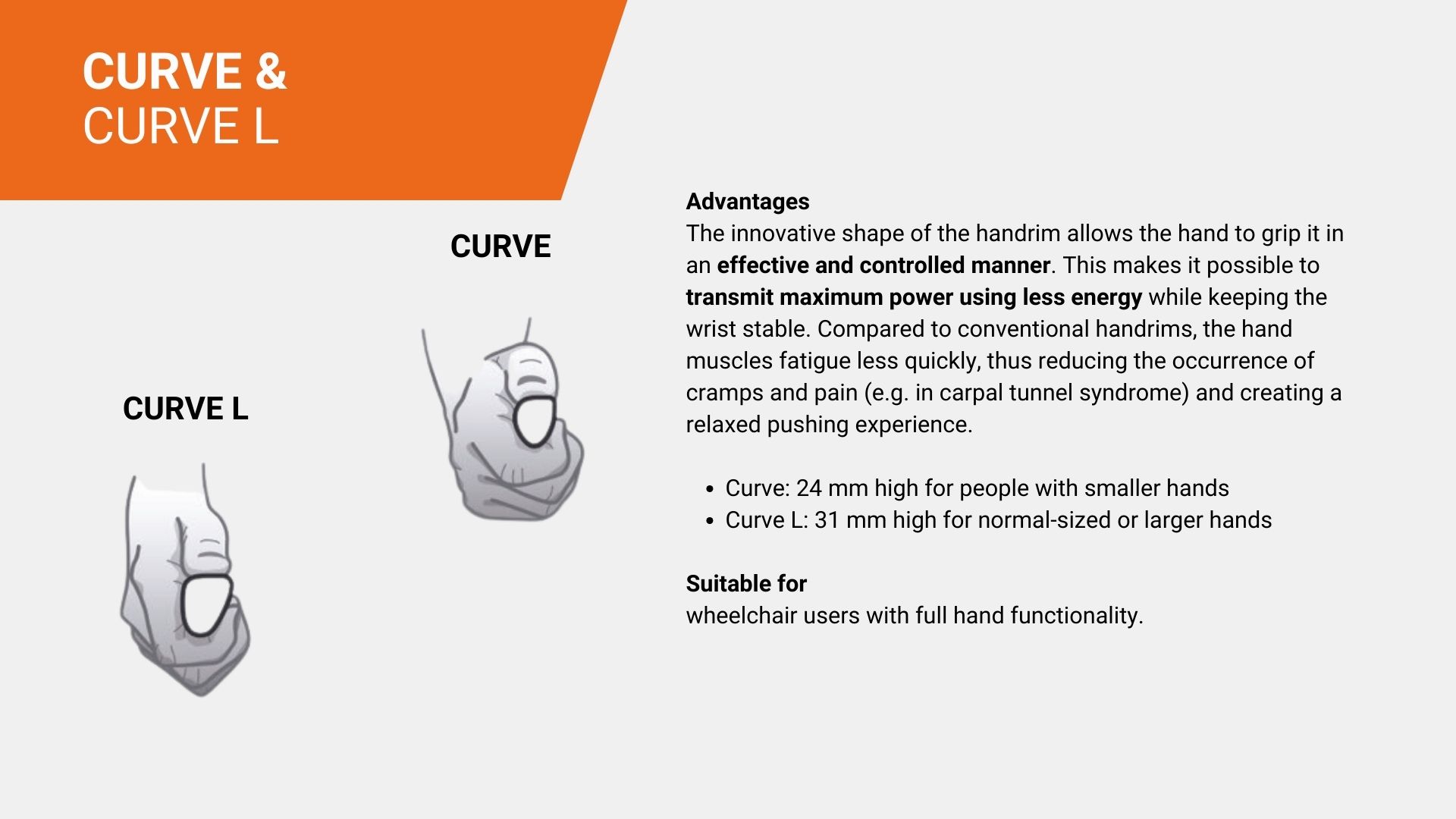 Made from high-quality materials and an ergonomically curved design, these handrails not only improve your safety but also the overall aesthetics of your wheelchair.

Don't miss this fantastic opportunity to improve your mobility and get Carbolife Curve L handrails for free. This promotion is only valid until 31 December, so hurry up and make sure you take advantage of it before it expires!
Make your life more comfortable and safer with the perfect combination of our Aria wheelchair and Carbolife Curve L handrails. Don't wait, contact us today for more details and to make your purchase.
Contact us
We will get back to you as soon as possible.