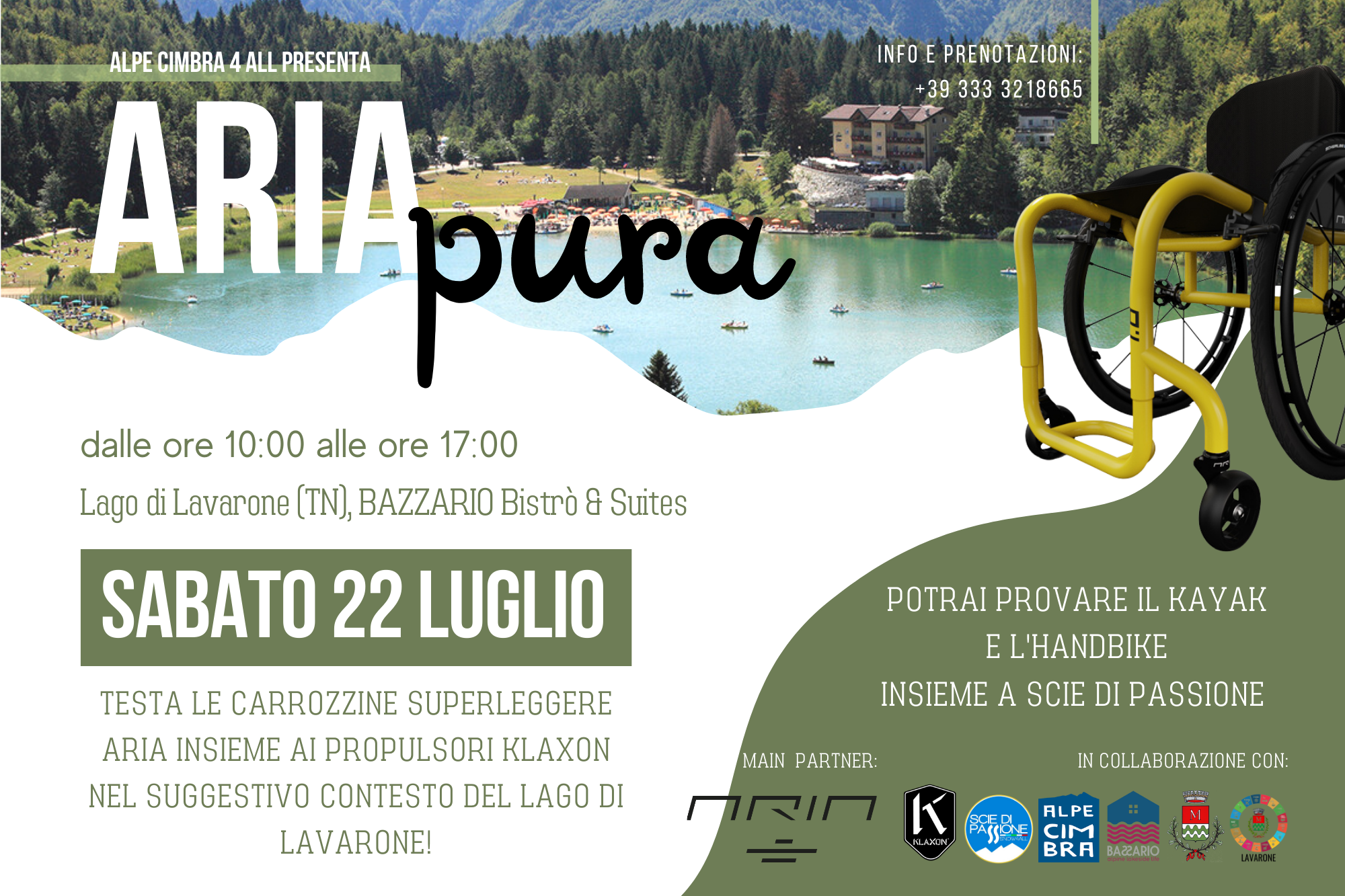 📣 Pure Air - Alpe Cimbra Event 4 All 🚀
Join us for an unforgettable day of mobility and inclusion! Aria Wheels enthusiastically presents the "Aria Pura" event, which will be held at the picturesque Lavarone Lake on Saturday 22 July, from 10 a.m. to 5 p.m.
Contact us
We will get back to you as soon as possible.